Lombardo Retires, Samuelsen Appointed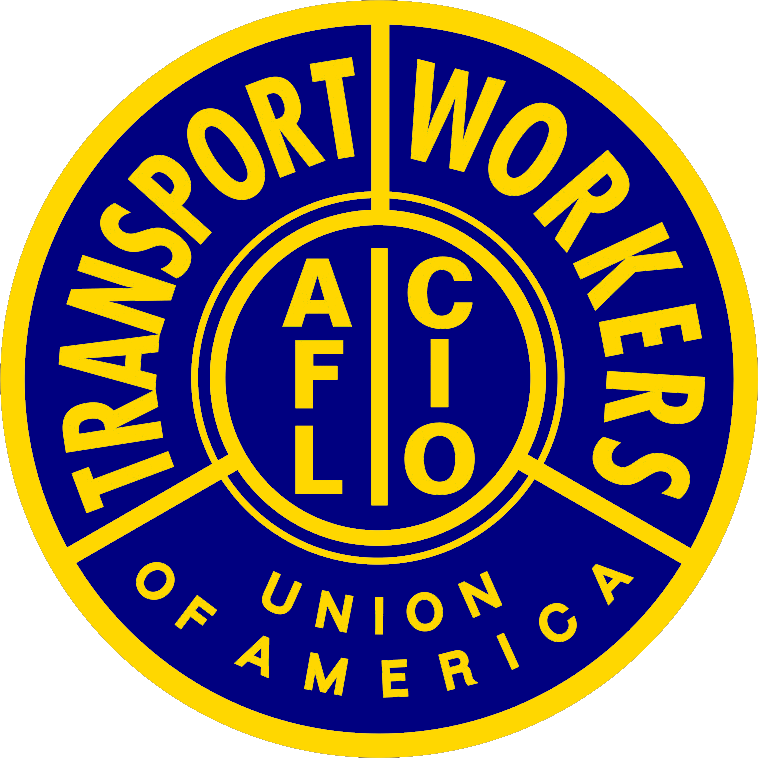 May 2, 2017
At the TWU International Executive Council meeting today, Executive Vice President John Samuelsen was elevated to International President after incumbent President Harry Lombardo unexpectedly announced his retirement, effective immediately. Samuelsen is President of TWU's largest affiliate, Local 100 in New York City, which is also the nation's biggest transportation local union with 42,000 active members.
Samuelsen, 49, becomes TWU's 10th International President and the youngest to achieve that position since founder Michael J. Quill in 1937.

A lifelong Brooklynite, Samuelsen joined TWU in 1993 after signing on with the New York City Transit Authority as a Trackworker.
He was elected Local 100 President in December 2009 and was overwhelmingly reelected in 2012 and 2015.
Samuelsen pledged to bring the same kind of aggressive, militant leadership to the International Union that marked his leadership of Local 100 for the past seven and a half years.
During that time, he fought two multi-faceted contract campaigns that brought home agreements with the Metropolitan Transportation Authority (MTA) that outpaced every public-sector contract in wages and benefits in New York City and the state, including for the first time, the uniformed services.
He also took on and defeated New York City Mayor Bill de Blasio in several high profile public battles, regularly calling attention to anti trade union positions embraced by some so called "progressives" in the Democratic Party, including the mayor himself.
As Local 100 President, he worked tirelessly to bridge political divides within the union and stop the infighting that had torn the Local in half for more than a decade. He committed to bring this approach of respect and unity to his new role as national leader to forge a fighting, democratic TWU across the country.
Samuelsen emphasized that the core leadership of TWU remains strongly united with Secretary-Treasurer Alex Garcia, and Administrative Vice Presidents Gary Maslanka and John Bland, all standing firmly as one. He said the leadership's immediate priority will be working with the TWU national bargaining committee on all of the union's pressing national contracts, including the vital American Airlines negotiations, which covers over 25,000 TWU members nationwide. Samuelsen said he will continue in his role as Local 100 President for the short term, to see through the implementation of the most recently negotiated agreement for the Local's largest bargaining unit, the 38,000 members at MTA-NYCT, MTA-MABSTOA and MTA Bus.
In his earliest days on the job with New York City Transit, Samuelsen took on Track Department bosses over numerous safety concerns affecting his co-workers. He was elected a Shop Steward before he completed his probationary employment. From 2001–2006 he served as Chair of the Track Safety Committee, Chair of the Track Division, and acting Vice President of the Maintenance of Way Division from 2002–2005. He worked his way up from the ranks and has served in nearly every union position in Local 100.
Like TWU's founding President, Michael J. Quill, Samuelsen is an ardent believer in industrial trade unionism. He explained his philosophy of leadership to the International Executive Council in the following manner: aggressively take on management to win the best contracts possible for TWU members; develop a strategic plan to organize new workers across all of our industrial sectors; utilize the resources of the International union to fight back against governmental fiscal austerity in public transit; work alongside TWU locals to develop and fight strategic campaigns to advance the union; and challenge the Democratic Party to once again become the party that wholeheartedly represents the interests of the trade union movement and blue-collar America.